About Us Meet Anna Marie Birkedahl
If Anna Marie Birkedahl looks familiar to you, it may be because you've seen her face on Memphis television as Anna Marie Hartman, reporter and weekend anchor on WMC-TV. A less familiar fact is that Birkedahl attended Carnegie Mellon University where she studied opera.
After college she relocated to Atlanta GA. where she took a job as a classical music announcer and eventually landed a news anchor position at Georgia Public Radio and Television. In her spare time she performed in various rock and pop bands and numerous musical theater productions.
Birkedahl moved to Memphis in 1995 to work for WMC-TV. After 19 years, her dream job came calling. Anna Marie is now a proud member of the Creative Media Services team at ALSAC. She is honored to be able to use her storytelling skills to help increase awareness about the life-saving work being done at St. Jude Children's Research Hospital.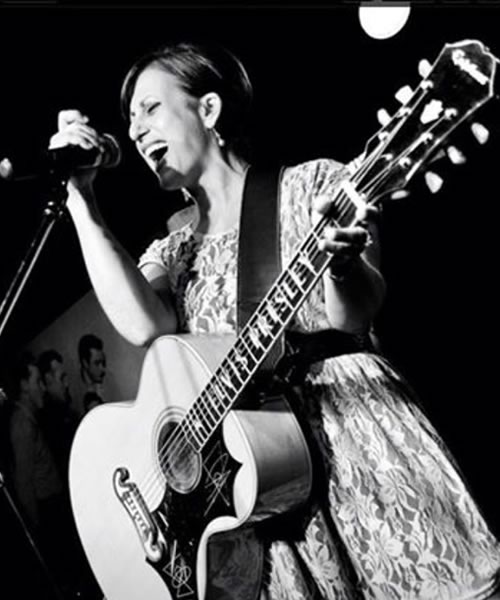 Booking the Band
Mighty Electric St. Jude Band
c/o Eric Schiavone
501 St. Jude Place | 4th Floor
Memphis, TN 38105
Email: eric.schiavone@stjude.org
Payment
Make all checks payable
to St. Jude Children's Research Hospital.